Welcome to The Kenya Trust
Special Appeal

Please take a look at our Project Data Sheet Page for details of our Project 2021
(updated March 2021)


Our normal fundraising activities have been severely restricted due to this COVID pandemic.
We really need your special help.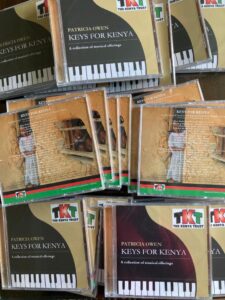 As we were unable to launch this project in 2020 we have rolled it over to be our 2021 project.  Please watch the video on the left to hear about our ambitions for this project.
Featured in this video is a CD of 23 piano arrangements "Keys for Kenya" arranged and performed by the Secretary of The Kenya Trust and the autobiography of the Chairman of The Kenya Trust both are available to purchase from our on-line shop. The cost for both include postage and packing.  Visit our Shop page or 
Alternatively, click here to go direct to the On-Line Shop
Watch the video below which was received January 7th 2021 with a brief update of the project and a Thank You from the Deputy Headteacher.